Happiness Business School
Your Corporate Happiness Academy
Every month, over 45 million people google "How to be Happy".

About 4 billion results come up. Still, most people fall short of living happier lives. Why? Well, most happiness techniques focus on free time and, generally, we don't have much of that.
On the other hand, we spend 1/3 of our lives at work.

That rounds up to about

90,000 hours over a lifetime – and close to zero happiness policies.

With this being 'sad', we need happier workplaces. Because in a nutshell:
A happy work leads to a happy life.

While an unhappy work leads to... Well, let's not point fingers.

Our goal

at Happiness
Business School is clear:
We need to bring happiness to the workplace...
To bring happiness to everyday life.
3 days, face to face


The training that will change your life forever. You will gain valuable expertise in how to design and implement an efficient Organizational Happiness Strategy in a company or client. You will learn all about the science of happiness and Positive Psychology and how to apply it to the workplace. You will become a CHO set for leading change in any business.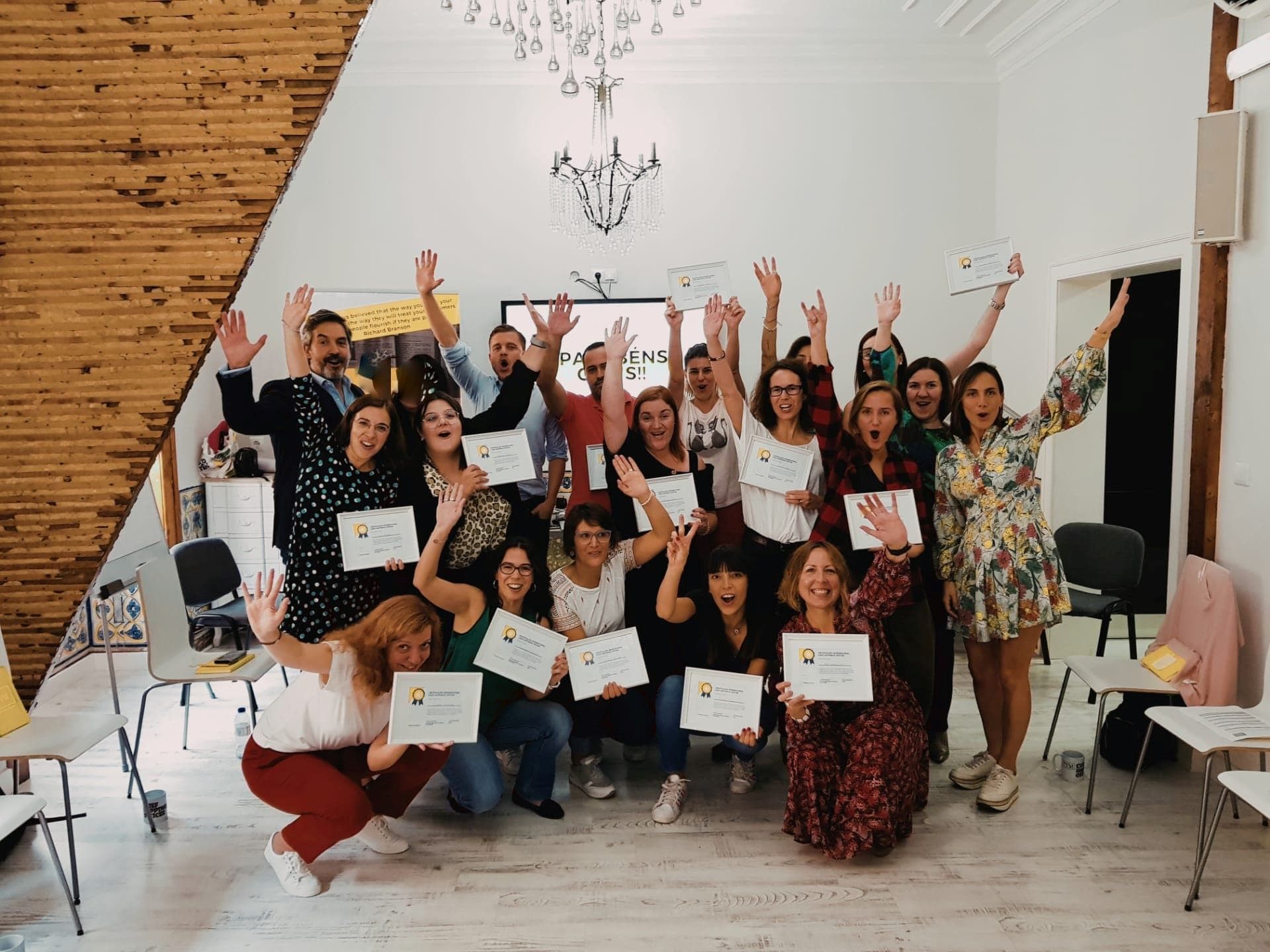 7 months, Lisbon


This MBA was created in partnership between Happiness Business School and ISEC Lisboa. The course will allow the development of skills that enable trainees to understand what organisational happiness is, its impact on employees, in the business and in the community. Great emphasis will be given to the presentation of practical cases, methodologies and tools for the development of an integrated and holistic plan for happiness in organisations.Understand the why, the what and the how.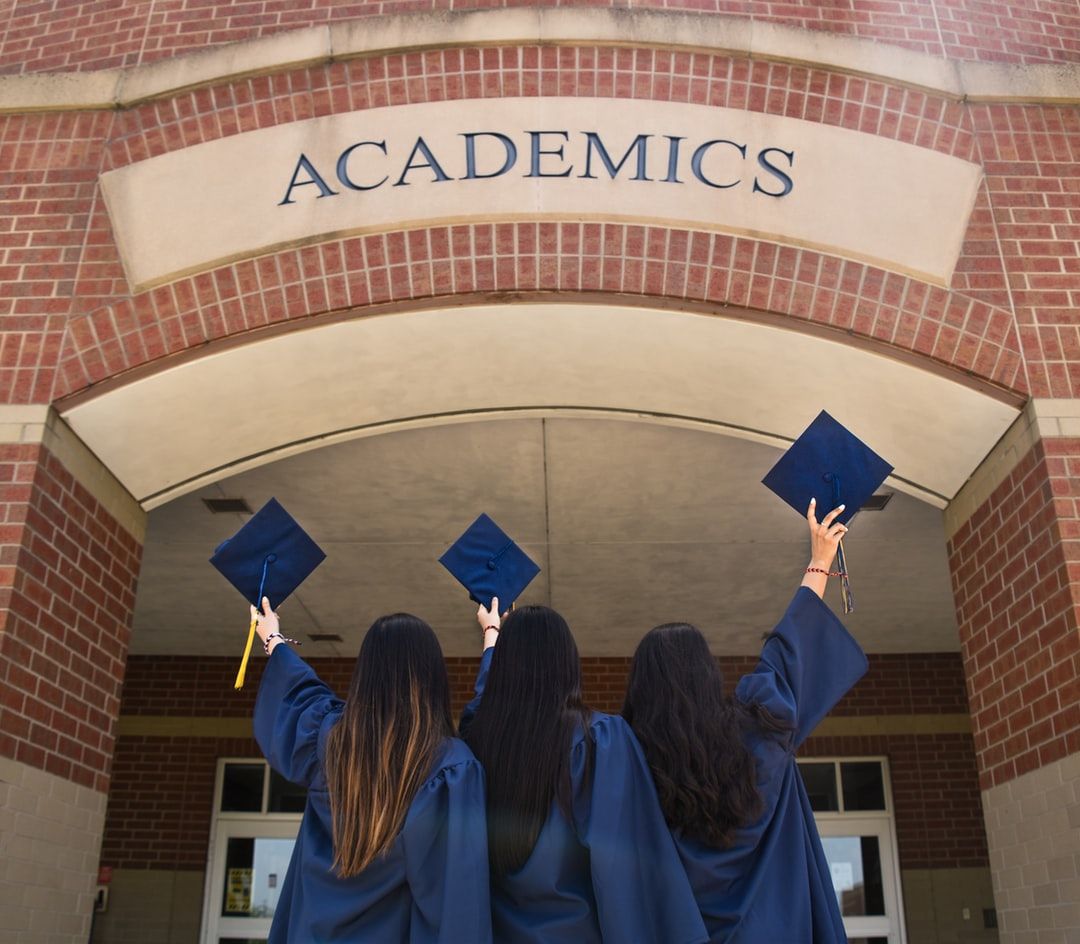 16h online, 4 weeks


This program aims to improve leadership and communication skills in order to promote a better performance between teams, exploring the internal focus first and, afterward, the focus on others. Nowadays, it is essential to promote inclusive and positive leadership to increase motivation and employee experience.At Happiness Business School, we go further than usual. We believe the leader of the future is the one that inspires the dream, the purpose, and the mission. That's what we propose.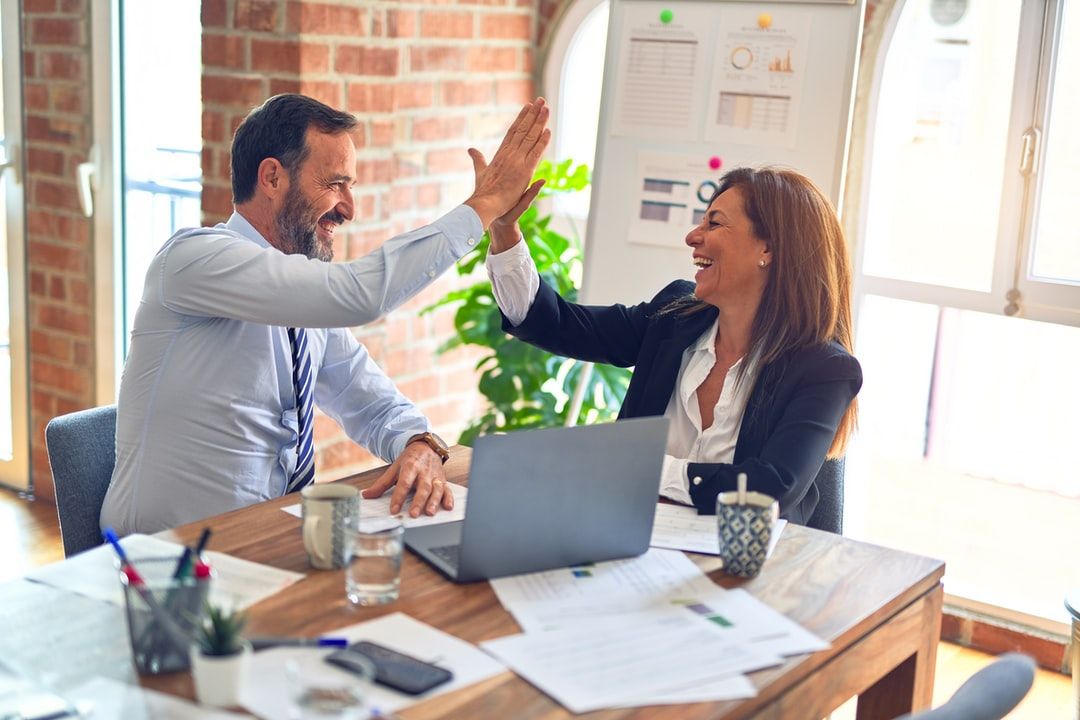 18h - On Demand


The course that will make a precious asset out of you. You will become a positive change agent in the corporate world and an expert in linking head and heart in a company. You'll promote happiness at work and purposeful careers. And you'll learn practical methods that'll make you and your team truly happier. All of this, online.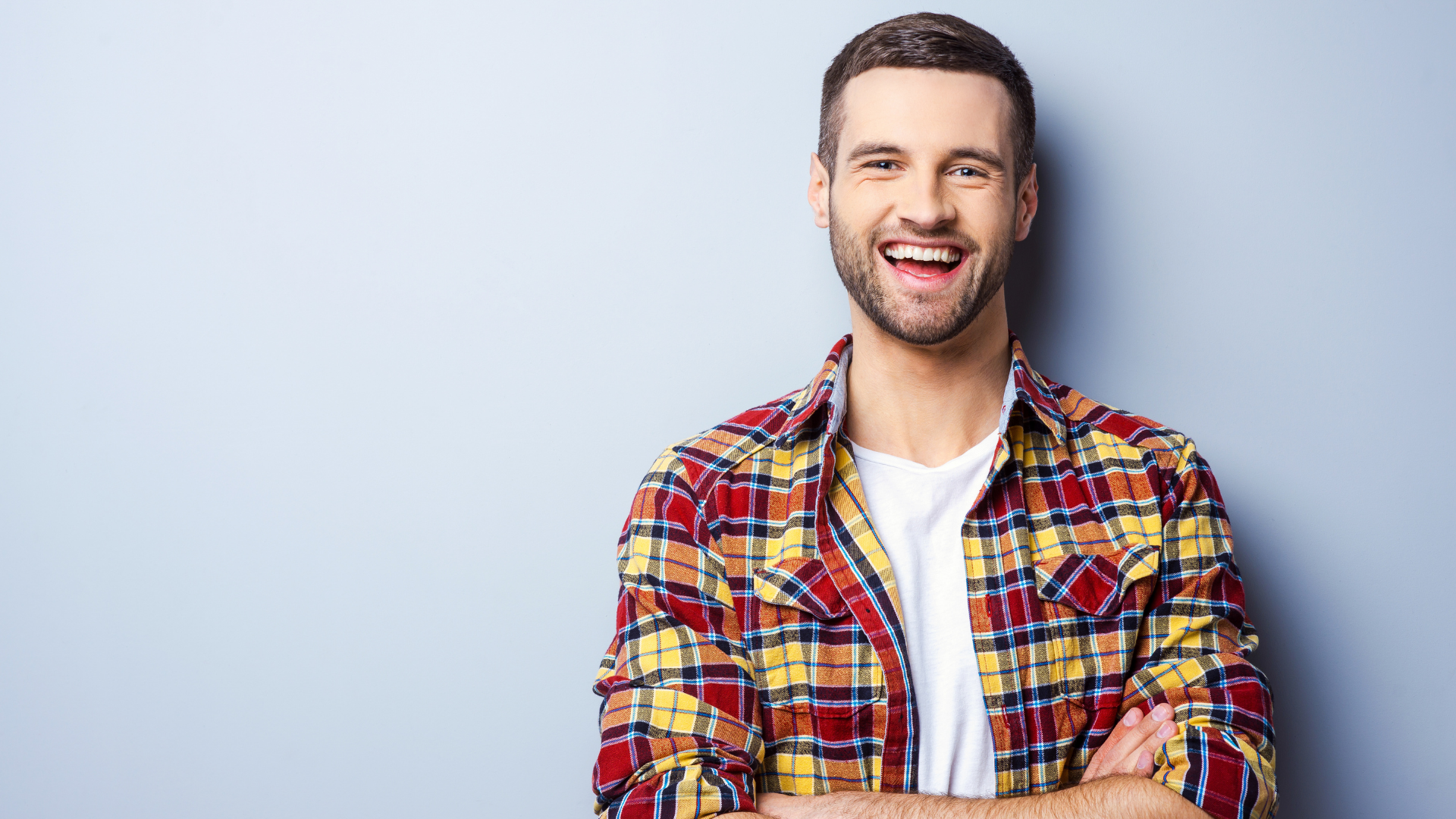 We are on a mission to make workers around the world ... smile!


Workshops & Talks - Mindset for Happiness
Happiness Management Training Program
Design Thinking for Happiness
Positive Leadership Program
Consultancy Practice
Tailor-made training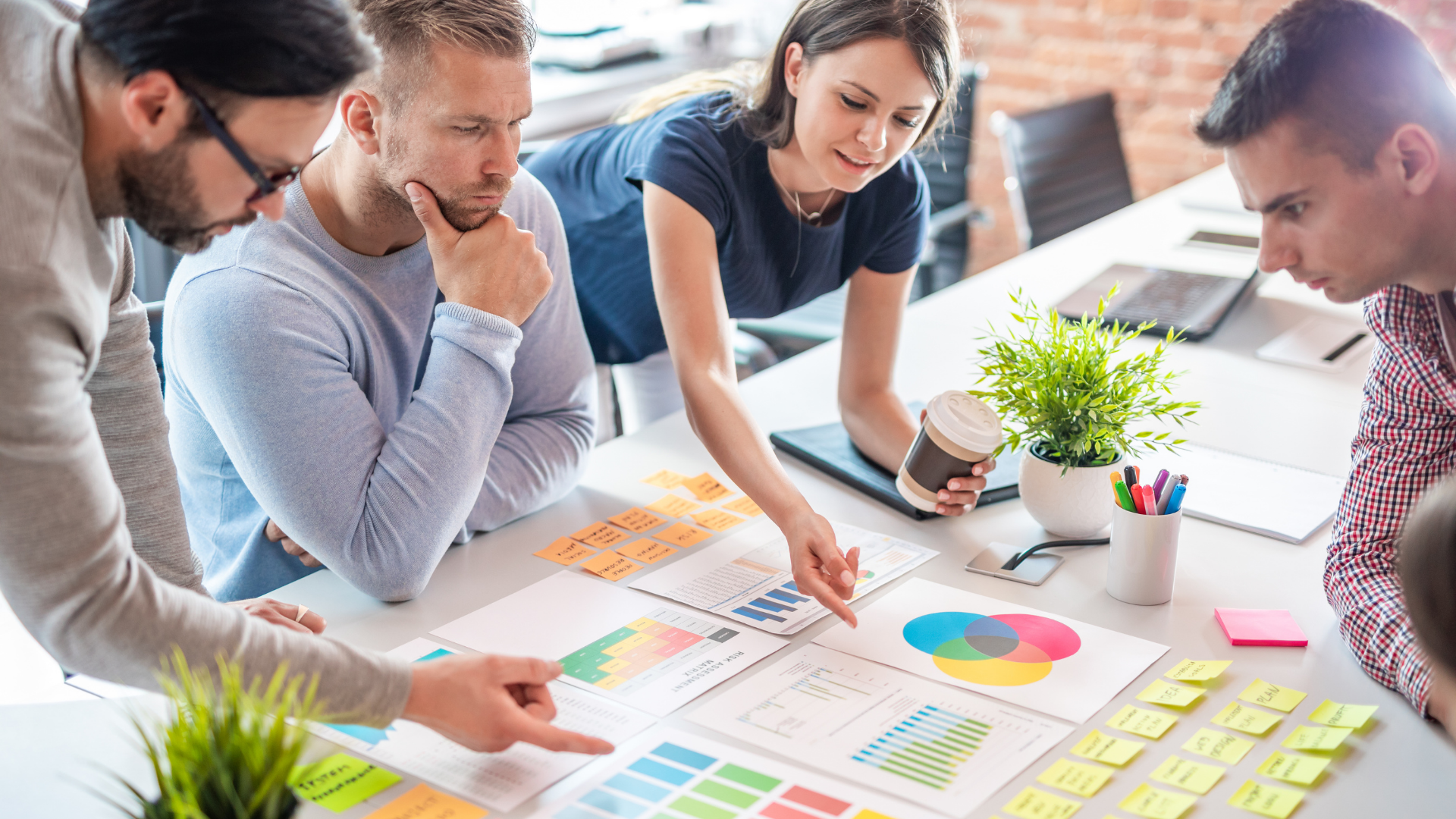 Happiness is the metric of the future!
Do you want to positively transform your work culture?

Do you want to change careers and become a Happiness Consultant?

Do you want to build a happier life for yourself and your team?
Do you want to attract the best talent in the market?

Do you want to retain your most valuable workers?

Do you want to maximize your team's productivity?
If you replied YES to any of the above,
this is the school for you.
Happiness Manager Certification
e-learning, always available
Positive Leadership Program
4 weeks, Live Online from 27 Sept
Chief Happiness Officer
Lisboa, face-to-face, 20 to 22 September
Chief Happiness Officer
Face-to-face, 1 to 3 September
Positive Leadership
Luanda, online, 5 to 9 July
Emotional Management
Luanda, online, 13 and 15 July
Design Thinking
Presencial, 16 and 17 July
Personal Marketing
Luanda, online, 20, 23, 26 July
Chief Happiness Officer
Luanda, presencial, 14 to 17 September
Chief Happiness Officer
Maputo - Face-to-face, 19 to 21 July
Chief Happiness Officer
Santiago de Compostela, face-to-face, 22 to 24 September
Saudi Arabia & GCC Region
Design Thinking for Happiness Workshop
Chief Happiness Officer
Sydney, face-to-face, 30 August to 1 September
What people are sayin

g



An experience that will last forever!
Three very happy days!!! We are proud to be part of this movement that will change the future!
Hugo Paiva,
HR

Director

, Flying Tiger
The training was undoubtedly very useful, very well organized, with knowledge sharing with numerous tips to continue exploring the theme, planning and implementing initiatives. We left the training with a great desire to applly what we learned.

Sofia Mantovani

DRH, Millennium Banking Academy
It was a CHO...W!
A balanced approach between science and art, brain and heart, thought and emotion!
Gratitude and enthusiasm are the feelings that remain. The synergy created in these 3 days is extraordinary, exciting and inspiring! 'The world belongs to the happy.
Free Happiness Roadmap
Discovery Session
Have a free one-on-one chat with a mentor and find out if Happiness Business
School is for you.
Happiness is contagious.
Let us share some of ours with you.
Created with